Cylinder Rod Shape sintered carbon 10 Micron carbon water filter cartridge for Water Filter Replacement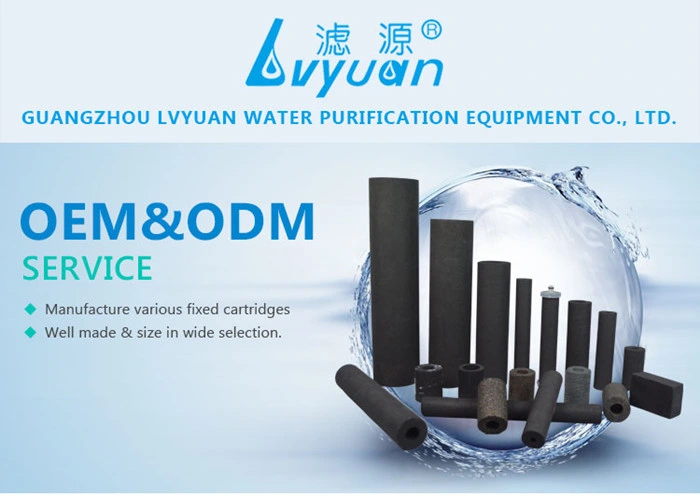 Name:



Cylinder Rod Shape sintered carbon 10 Micron carbon water filter cartridge for Water Filter Replacement



Size:




Normal size, Jumbo size, Customized size.




Length:




10 - 1050mm




OD(mm):



14,16,19,25,28,30,35,38,40,45,46,50,53,55,60,63,64,67,
70,76,90,96.5,103,105,121



ID(mm):




6,8,10,12,14,16,18,20,22,25,28,30,32,35,38,40,45,50




Micron:




0.5-20um




Operation temperature:




4.4ºC ~ 60ºC
Guangzhou Lvyuan Water Purification is the professional manufacturer for sintered activated carbon filter cartridge,
the carbon cartridge filter is shaped by extruding activated carbon fines and food grade additives continuously,
guaranteeing excellent absorbency of grained activated carbon, no release of carbon fines of bulk activated carbon,
and remove chlorine, organic matter, decolorization and odor removal, to increase an efficient quality and integrated filtration.
Application:
1. Food industry: Food, dinking water, beverage, wine, etc.
2. Electrical industry: Pure water, gas, electroplate liquid, Printed circuit board.
3. Chemical industry: Petrochemical technology, solvent, coating material, slurry, detergent, etc.
4. Medical industry: Hospital water, water for Pharmaceutical use., etc.
Product Picture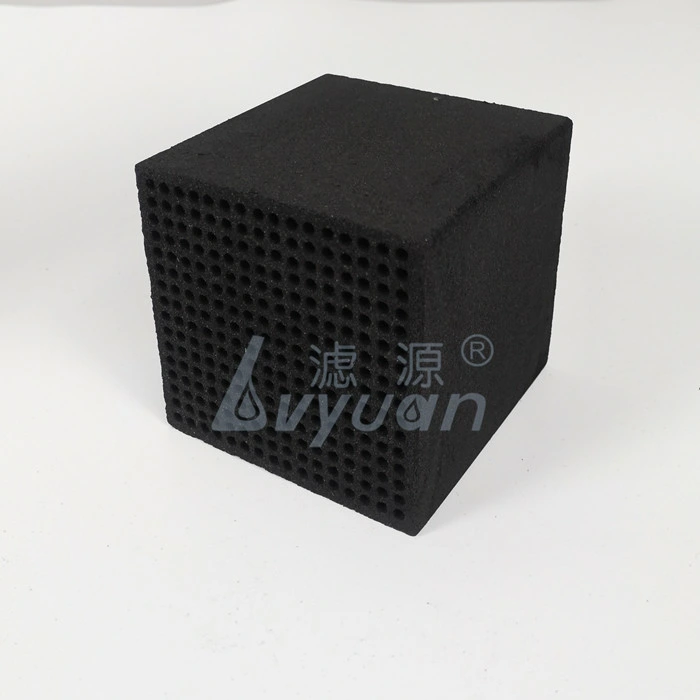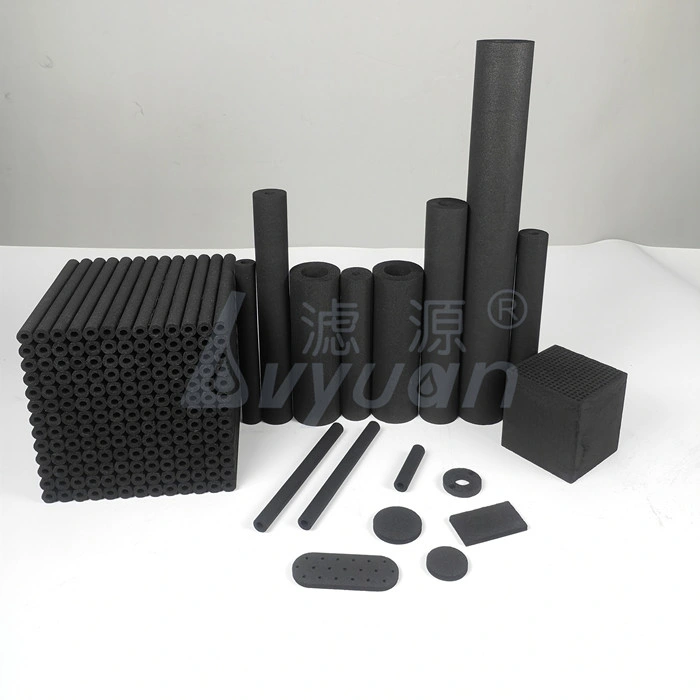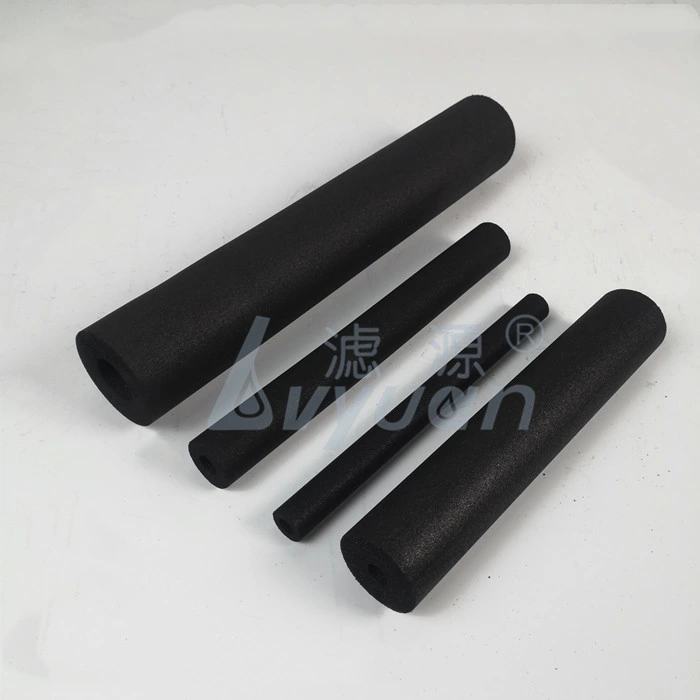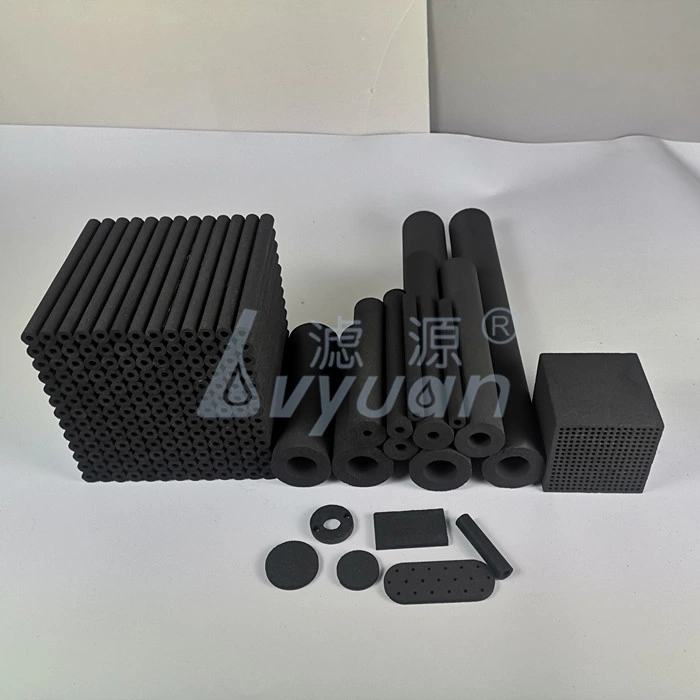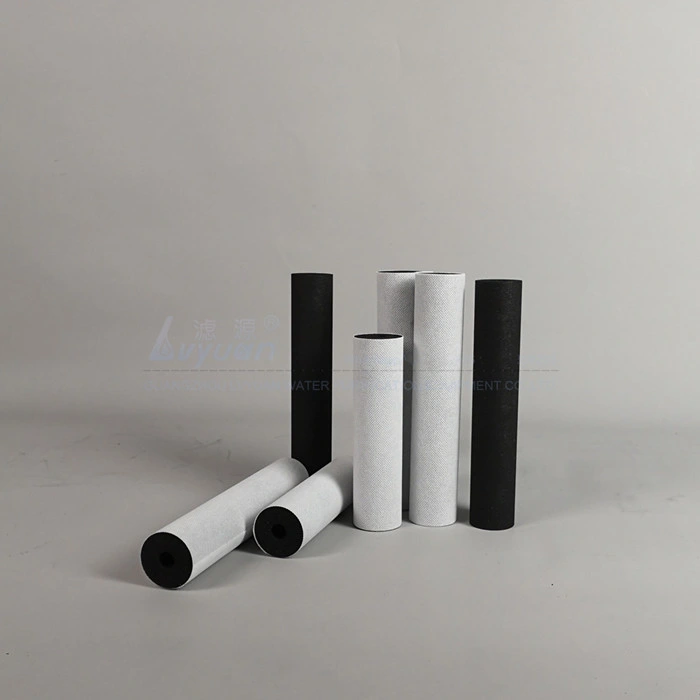 We can manufacture different size of the compressor sintered carbon filter,
small size, carbon bricks, pls send us your requirements to get a best quote.
Contact: Ms.Vickie Yung