Activated Carbon Filter Cartridge
Product synopsis: Our activated carbon filter is shaped by extruding activated carbon fines and food-grade additives continuously, guaranteeing excellent absorbency of grained activated carbon, no release of carbon fines of bulk activated carbon, and wiping off chlorine, bad taste and oaganic matter effectively.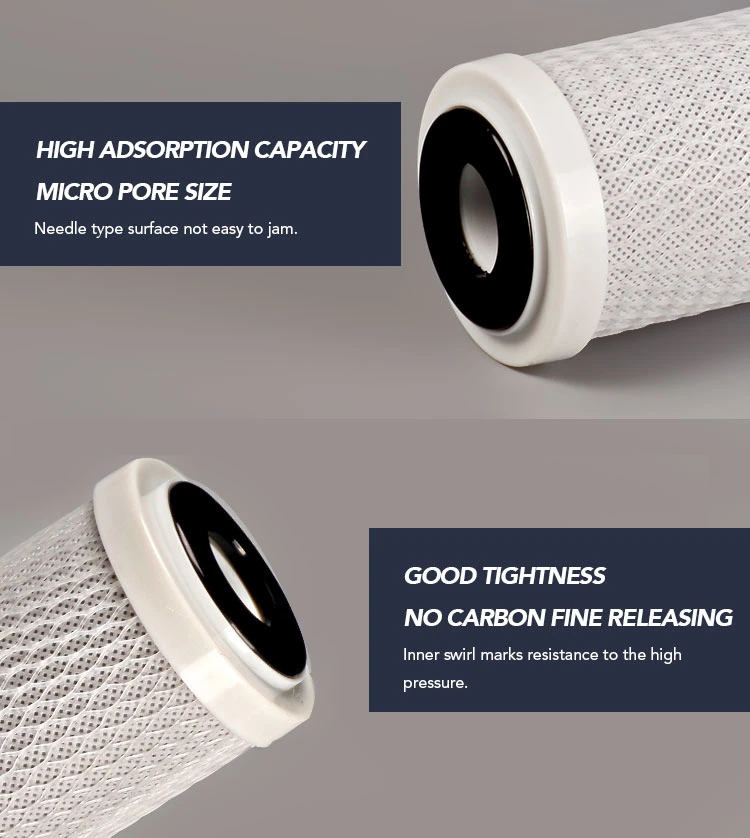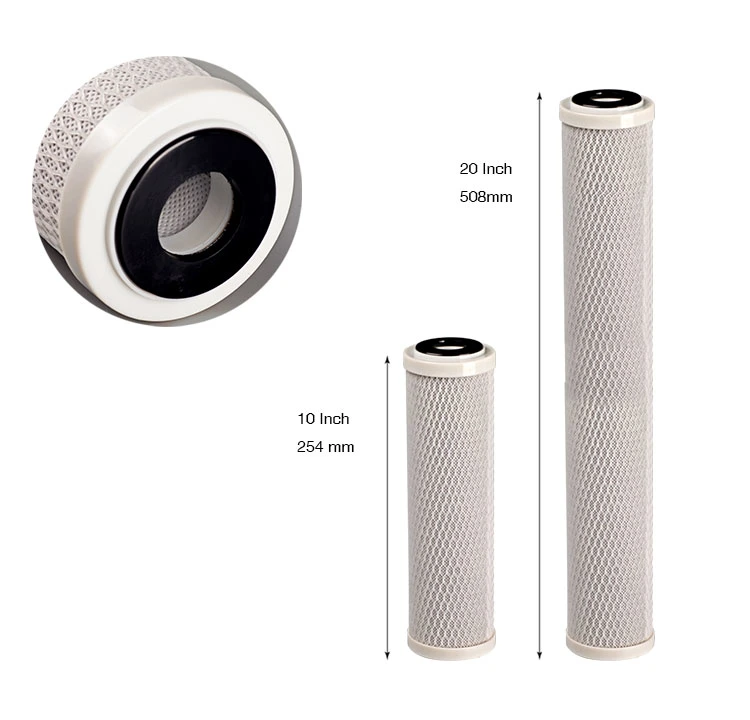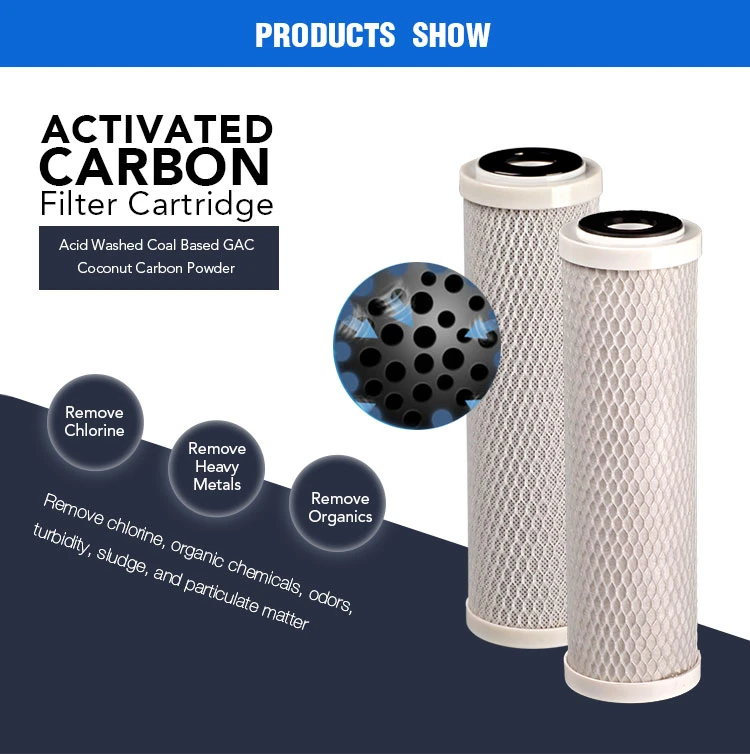 Features:
High absorbency.
Reduce chlorine, bad taste and odors effectively.
Low pressure drop
No release of carbon fines
Applications:
Drinking water
Plating liquid
Food industry
Industrial water
Specifications:
Filter media: Acid washed bituminous GAC & water washed coconut shell GAC
End cap: PP
Gasket: Nitrile rubber, ethylene propylene rubber, silicone
Removal rating: 5micron (above 99% ), 10micon
Outside diameter: 65mm, 68mm, 115mm
Inside diameter: 28mm, 30mm
Netting: Polyethylene(PP)
Length: 250mm, 508mm, or up to customers' requirements
Maximun operating temperature: 52
Maximum operating pressure: 17 Bar
Maximum differential pressure: 7 Bar at 20
| | | | | | |
| --- | --- | --- | --- | --- | --- |
| Product Code | Micron rating ( μ m) | Length | PC/Case | Carton Size(CBM) | G.W. |
| DLCTO-10-1 | 1 | 9-7/8" | 25 | 38x38x27=0.039 | 12.5kg |
| DLCTO-10-5 | 5 | 9-7/8" | 25 | 38x38x27=0.039 | 12.5kg |
| DLCTO-10-10 | 10 | 9-7/8" | 25 | 38x38x27=0.039 | 12.5kg |
| DLCTO-20-1 | 1 | 20" | 20 | 38x30x53=0.06 | 16kg |
| DLCTO-20-5 | 5 | 20" | 20 | 38x30x53=0.06 | 16kg |
| DLCTO-20-10 | 10 | 20" | 20 | 38x30x53=0.06 | 16kg |
| DLCTOBB-10-1 | 1 | 9-7/8" | 6 | 37x25x27=0.06 | 12.5kg |
| DLCTOBB-20-1 | 1 | 20" | 6 | 38x25x53=0.05 | 25kg |