Water treatment machine/water treatment equipment/water purification system(KYRO-1000)
This RO pure water making machine is developed by Guangzhou Kai Yuan Water Treatment Equipment CO. Ltd which uses as a processing the small water volume of the integrated water treating plant. The product is a equipment of easy to transport and use, which is based on the water quality to select the appropriate water treatment process, then all structures and equipment are placed in a container.
1>Model No. 1000L/H2>Product Description
The reverse osmosis device is an equipment to purify the saltine water with the action of pressure difference of semi permeable membrane. RO is also effective with asbestos, many taste, colour and odour producing chemicas, particulates, total dissolved solids, turbidity and radium. RO system is widely used in water supply treatment, purification for tap water, seawater and brackish water, pure water and ultra-pure drinking water production, power stations, electronic industries, medicine manufactories, and medical treatment. It is key equipment of pure water plant.
3>Process:
Raw water ->Raw water tank -> Raw water pump -> Quartz sand filter -> Active carbon filter-> High pressure pump ->Security filter -> RO equipment->Pure water tank
4>Advantages:
1). Can production water continuously and highly automatic
2). No need the chemical regeneration, easy operation
3). RO system choose the import USA DOW membrane
4). Automatic switch on when low water level, and switch off when high water level
5). RO membrane can backwash automatic and reduce thepollution.
6). Water shortage protection for multi-stage pump
7). Porduction water condutivity meter can test the monitoring quality on line contionuosly.
8). Low operation Cost and Long life span
9). It is PLC program controlled
10). Easily control and Maintained.
11). Auto membrane flushing
12). Environmental protection, Low power consumption
13) Auto flush/backwash
14) Low /high pressure protection
5>Optional choice:
1. RO membrane: Filmtec /USA Dow brand/CSM brand/Huitong brand
2. Pump: Grundfos/FLECK
3. UV sterilizer
4. Chemical dosing system
5. Water softener
6. SS304 water tank
7. Ozone generator
8. Purolite Resin
6>Picture: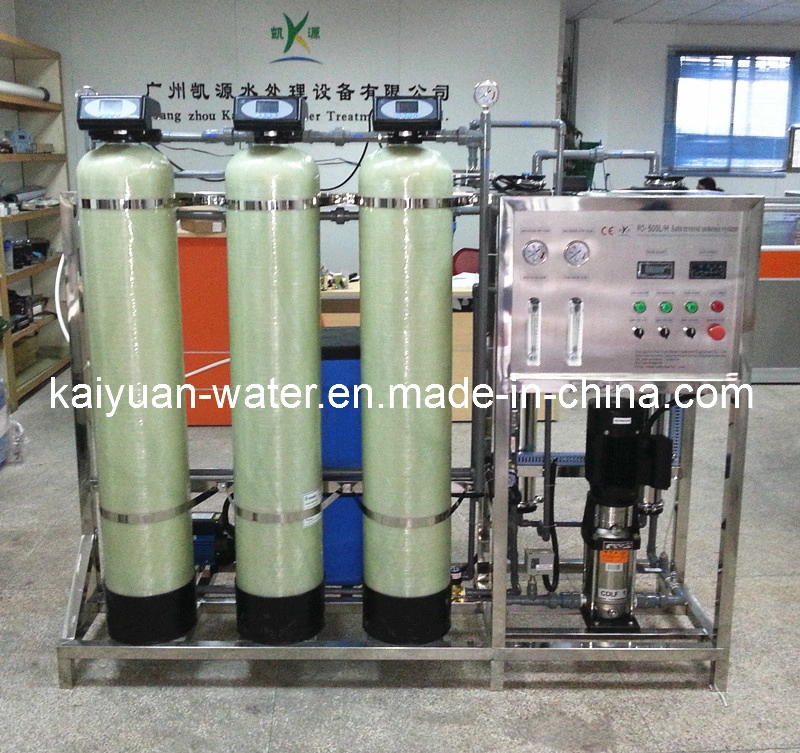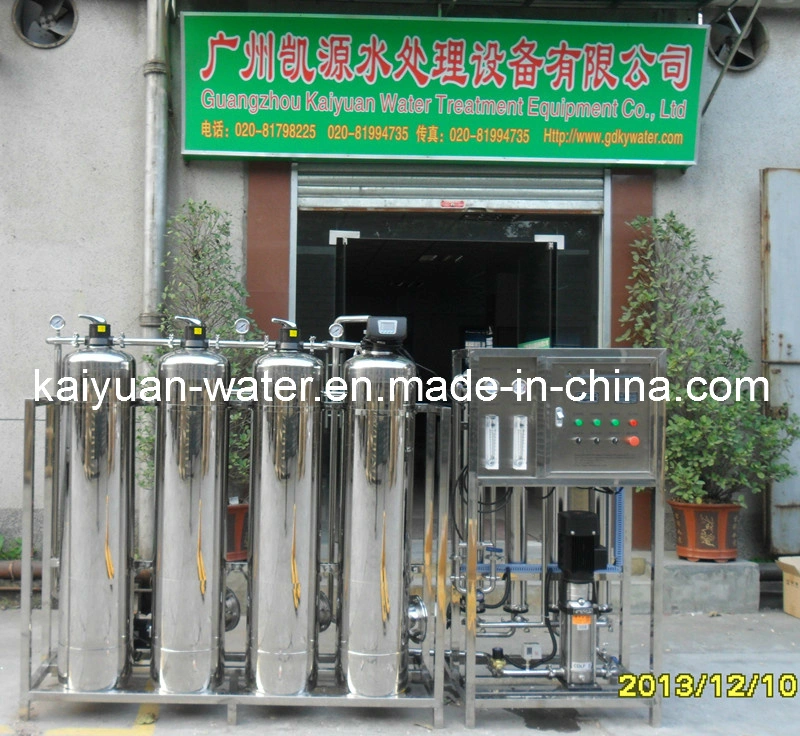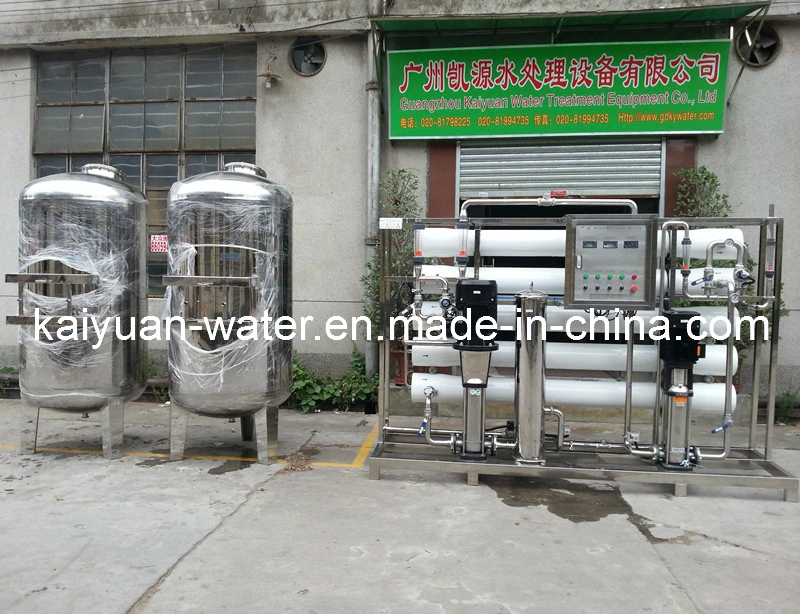 Our company is professionally in producing reverse osmosis (RO) equipments, pure water equipments, purified water equipments, industrial water, well water treatment equipment, softened water equipments, underground water treatment equipments, iron manganese removal equipments, laboratory deionized water equipments, deionized water equipments, direct drinking water equipments, domestic drinking water equipments, EDI high purity water, swimming pool water purifying equipments, river, seawater desalination equipments, ultrafiltration(UF) equipments, electroplate water treatment equipments, ion exchange equipments- Mixed bed, water softener, all kinds of water treatment consumable(need replaced parts) materials(PP sediment cartridge, RO membranes), accessories, can be customized various kinds of model as your requirements.
| | | | | |
| --- | --- | --- | --- | --- |
| Model No. | Capacity (M3/H) | Power (kw) | Recovery Rate (%) | Total land area LX W X H (mm) |
| RO-250 | 0.25 | 1.5 | 50 | 2500X1000X2800 |
| RO-500 | 0.5 | 1.5 | 50 | 2500X1000X2800 |
| RO-1000 | 1 | 2 | 50 | 3500X1200X2800 |
| RO-2000 | 2 | 4 | 50-60 | 6500X1500x2800 |
| RO-3000 | 3 | 4.5 | 55-65 | 7500X1500X2800 |
| RO-4000 | 4 | 6.5 | 55-65 | 7500X1500X2800 |
| RO-5000 | 5 | 11 | 60-70 | 10000X2500X3500 |
| RO-6000 | 6 | 11 | 60-70 | 10000X2500X3500 |
| RO-8000 | 8 | 18 | 60-70 | 10000X3500X3500 |
| RO-10000 | 10 | 20 | 60-70 | 10000X4000X3800 |
| RO-20000 | 20 | 30 | 70-75 | 15000X5000X5000 |
| RO-30000 | 30 | 40 | 70-75 | 20000X6000X5000 |
| RO-50000 | 50 | 50 | 70-75 | 30000X8000X5000 |