Specification:
| | | | |
| --- | --- | --- | --- |
| Model | HM-800 | Water flow | 2L/Min |
| Function | remove impurities,heavy metal,bacterial,chlorine...... | Installation | Under sink/wall mounted |
| Power | no | Material | Food grade pp |
Ro Water Filter Equipment
Product Note
1. The product should be promptly closed if there is leaking water;

2. In a timely manner, We recommend user to replace the filter according to replacement cycle;

3. When the water suddenly becomes considerably larger flow, Please do not drink the water;

4. Please do not customize repair or alter the product;

5. When moving the product, please do not pull the PE pipe to prevent leakage;

6. When the product is not used for a long time, turn off the water supply, power supply;

7. Do not use the rated voltage power that disproportionate;

8. After first time use it or a short time (within 1 month), when start to use itm, first two tanks of produced water should be drained; after long-term (over 1 month) stopped use it, when start to use again, should replacement activated carbon filter;

9. Use detergent to scrub it, please do not to use gasoline, alcohol and other solvents to scrub it.
Installation Note:
1. Do not install under sunlight;
2. The product working temperature 5 to 45 degrees;

3. The product can not filter hot water, please do not connect to water heater.

4. Before use it, installation of the product should be fixed to prevent product
turn down;

5. If the tap water pressue is higher than 0.4Mpa, please install the pressue
limiting valve before the product;

6. Do not arbitrarily remove the parts on the product, to prevent leakage and damage
to the machine;

7. PE pipe and fittings should installed in place;

8. Water tee, no seals should be wrapped with raw materials, there is a ring of raw
materials can not be wrapped around the band;

9. After the installation is completed, you should turn on the water and gooseneck
faucet, after 5 minutes, close gooseneck faucet , and check there leaks;

10. Pure water end and wastewater end can not be inversely connected.
Delivery:

within 15-20 days after receiving the payment or according to the quantity.
Descrpition: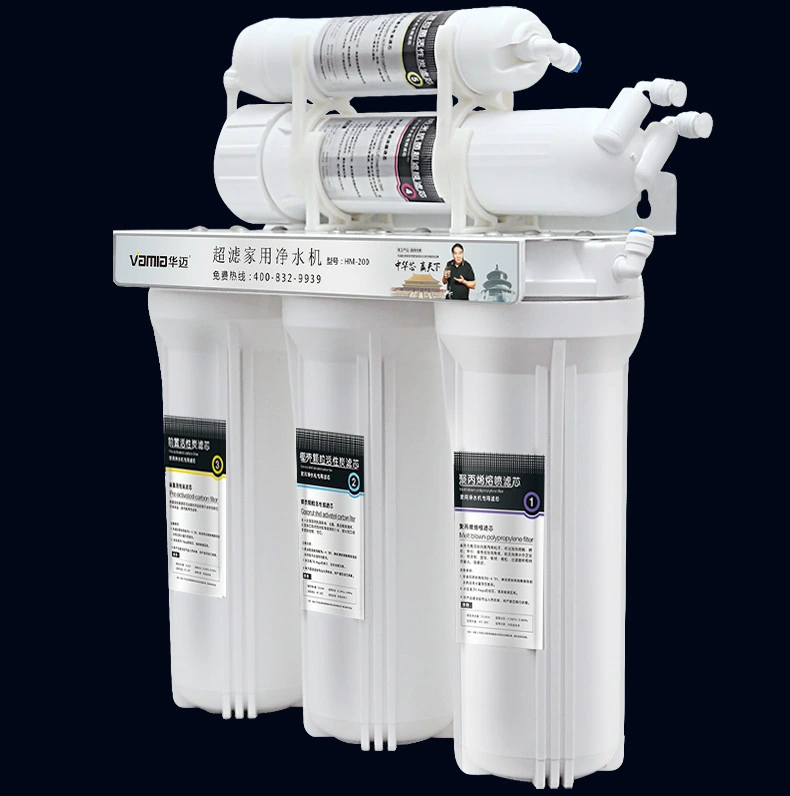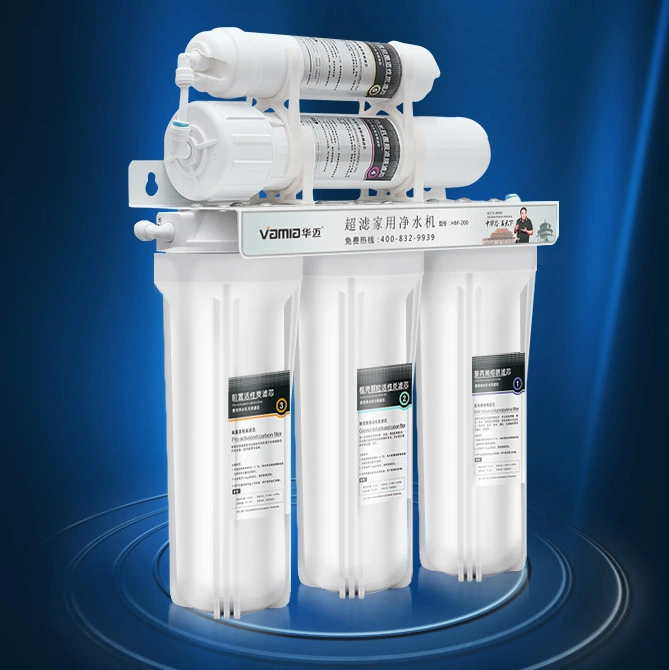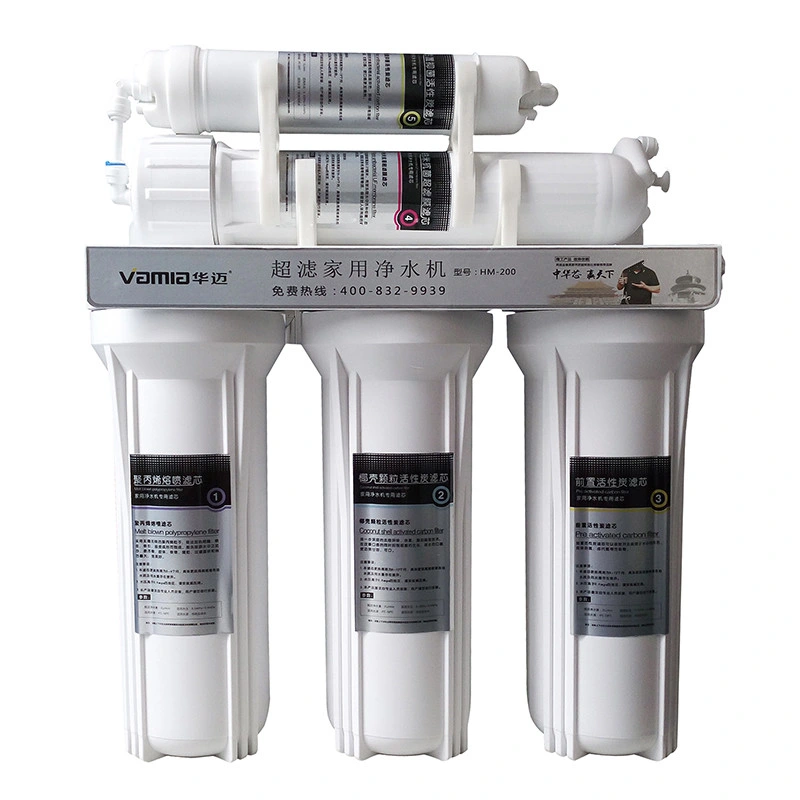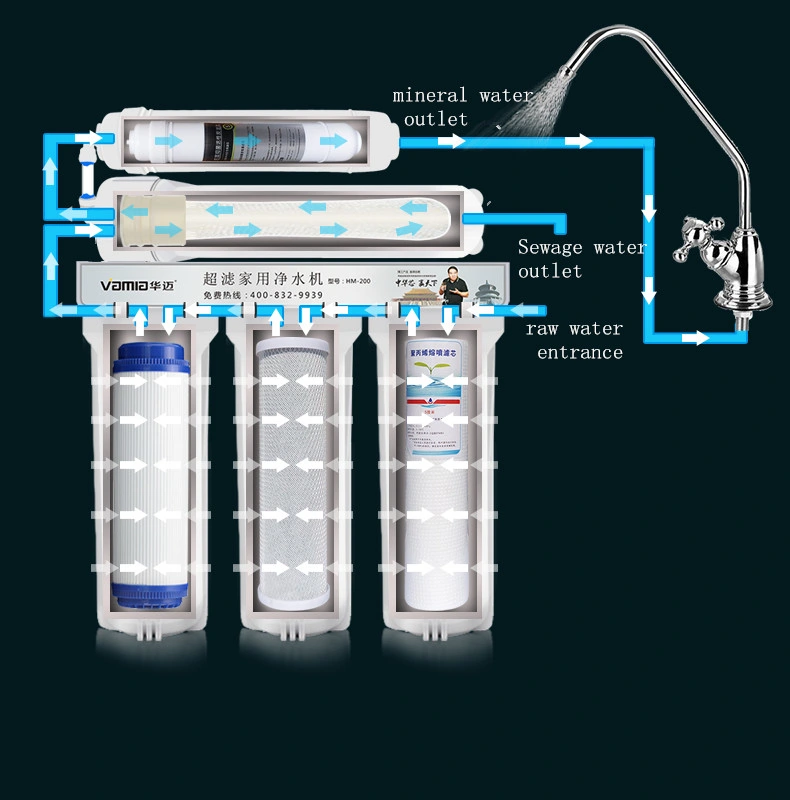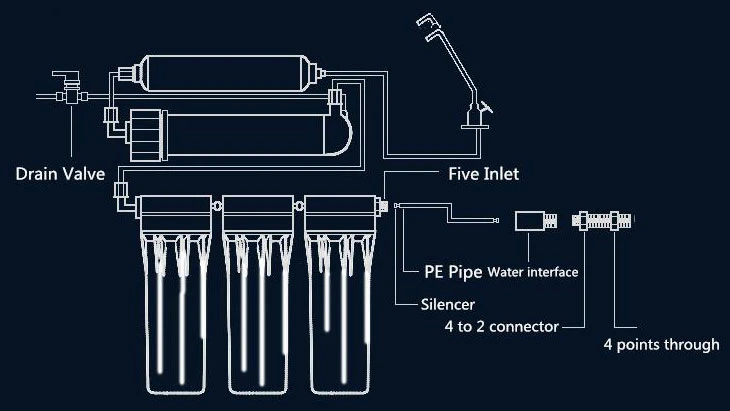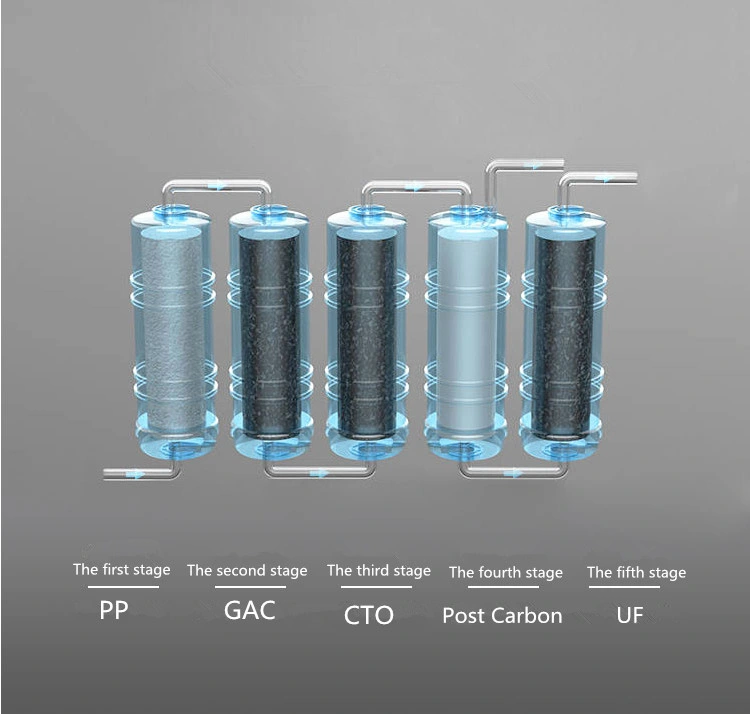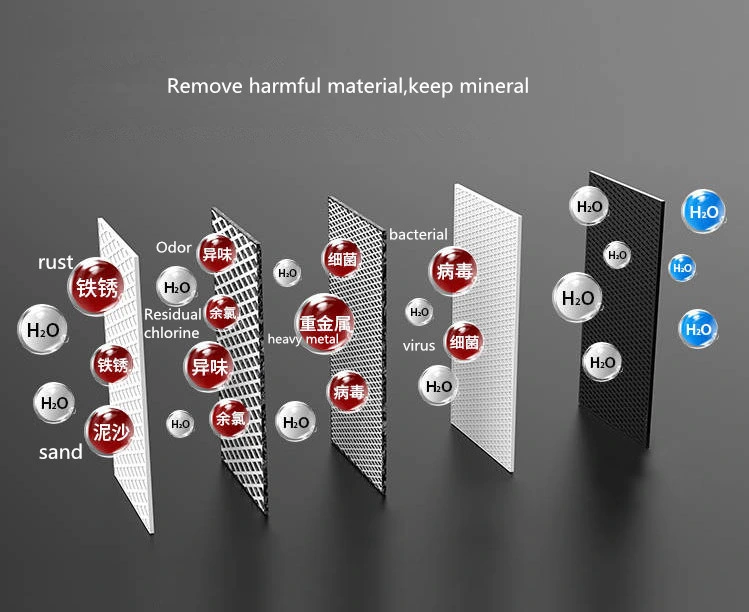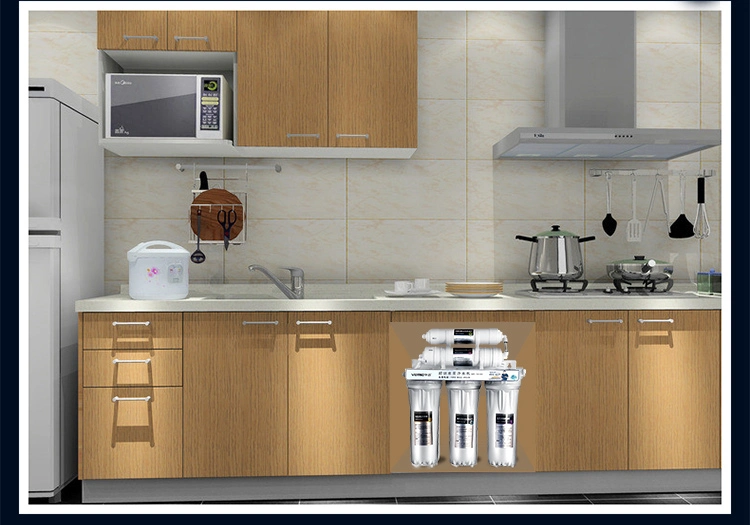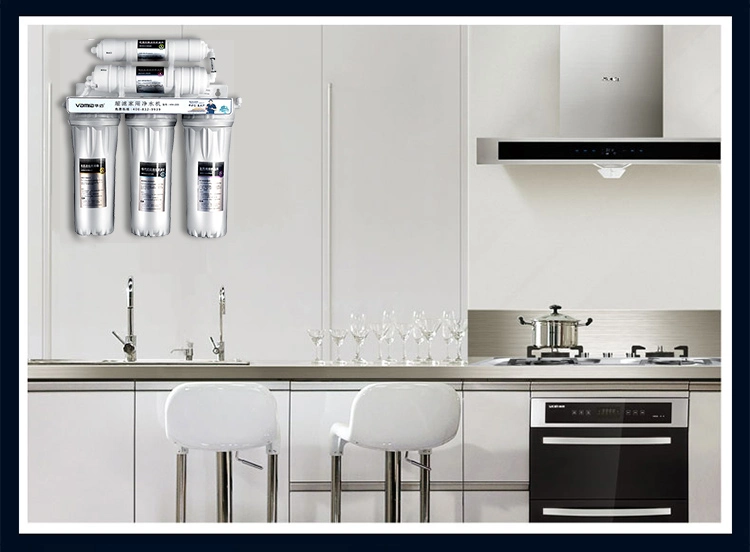 Our company: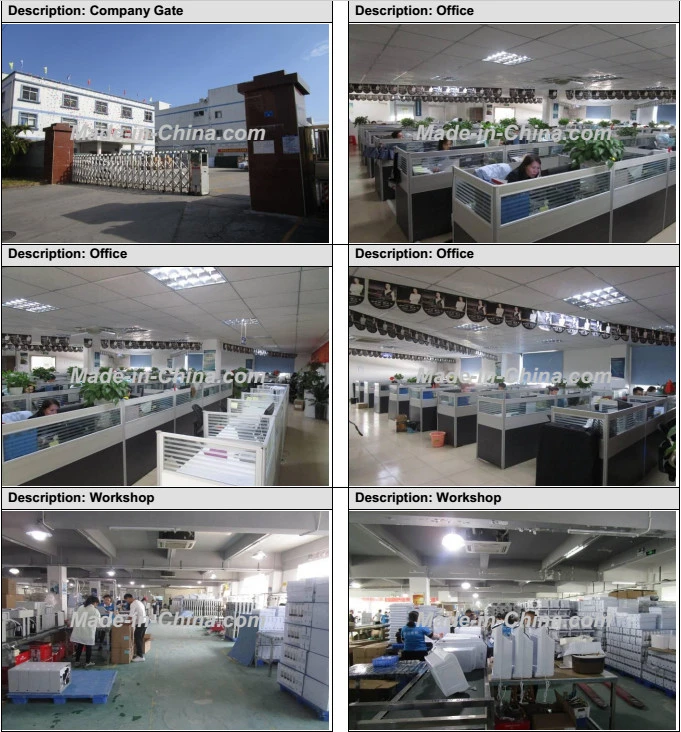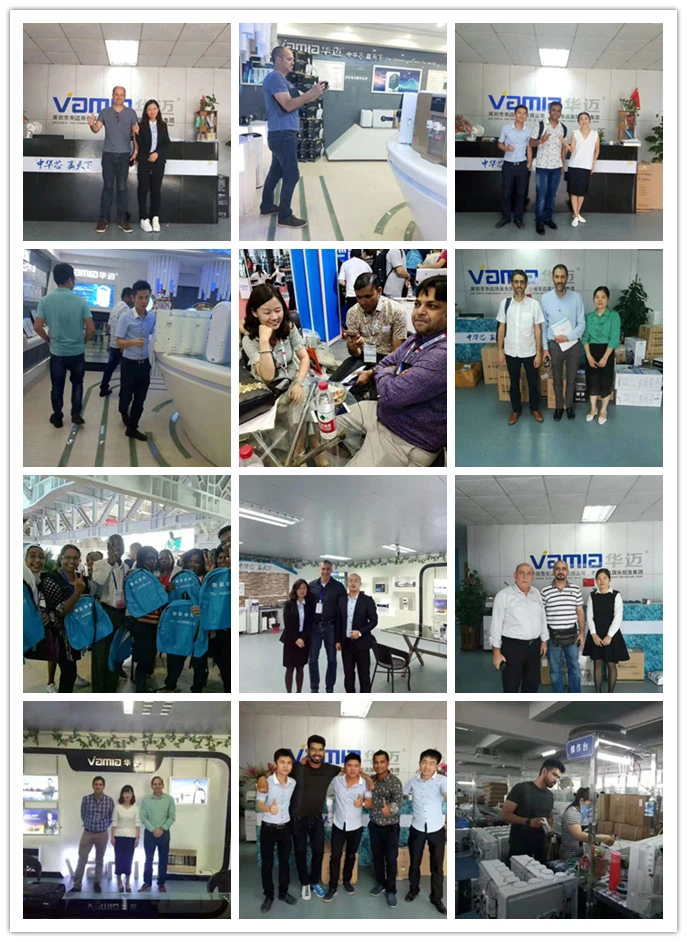 OEM:
We can print your LOGO and custom packaging of our products, if you order exceeds 100 units or above;the imprinting service and packaging will be free, otherwise it will be charge for printing and packaging at cost. The procedure is very simple;after choosing the product, you must provide us your LOGO/Packaging ARTWORK(digital format PSD,AI),and we will send you back a visual of the labeled product. If you accept the size and position, we will proceed to mass production.