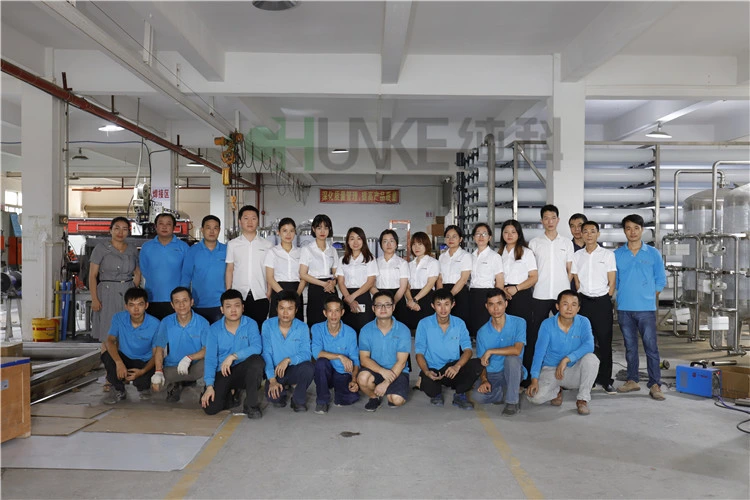 60T/H Reverse Osmosis System Water treatment System
60T/H Reverse Osmosis System Product description
a . Continuously water purifing , without generation , lower labor intensity .
b . 97%-99% desalination with original import reverse osmosis membrane ,
c . 98% organic mater and bacteria wiped off , over 98 heat source ,
d . Online conductivity monitoring , ensure good effluent .
e . PLC microcomputer monitoring , timing flush reverse osmosis membrane to ensure high quality purified water
Items

Permissible Value

Probably Consequence of Excessive Standard

Improvement Suggestions

Suspended solids

Tubidity

<1NTU

Sludge ,colloid pollution

Flocculation and filtration

SDI15

<5

Metal oxides

Fe ( mg/L)

<0.05

Iron Pollution

Oxidation
precipitation/filtration

Mn (mg/L)

<0.05

Scale forming matter

CaCO3

LSI<0

Concentrated water side does not permit scaling

Decrease recovery rate , PH value , or add scale inhibitor

Other insoluble salt

/

Organics

Oil

0

Organics and oil

Air

TOC (mg/L)

<10

Organics pollution

Activated carbon adsorption , filtration

CODcr (mg/L)

<10

BOD5 (mg/L)

<5

Si (mg/L)

<20

Colloid pollution

PH

3-10

Too low or too high PH will accelerate the aging speed of membrane

Regulation of Acid-base

Temperature

5-45°C

Low temperature will easily produce scaling of undissolved salt High temperature will accelerate the aging speed of membrane

Heat exhanger

Oxidizer

Residual chlorine (mg/L)

<0.1

Membrane system will be oxidized

Reductant or aclivated carbon adsorption

Ozone and others

0
60T/H Reverse Osmosis System pictures: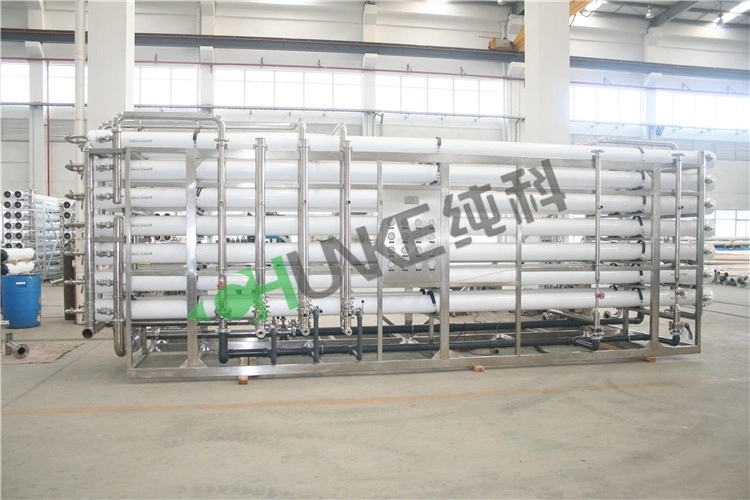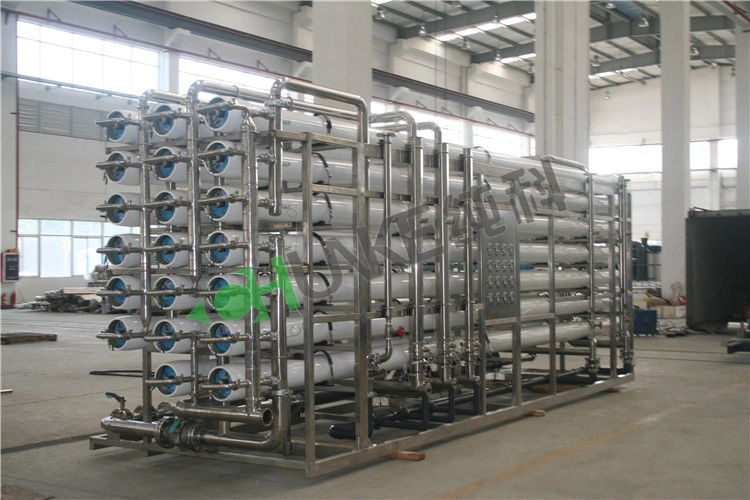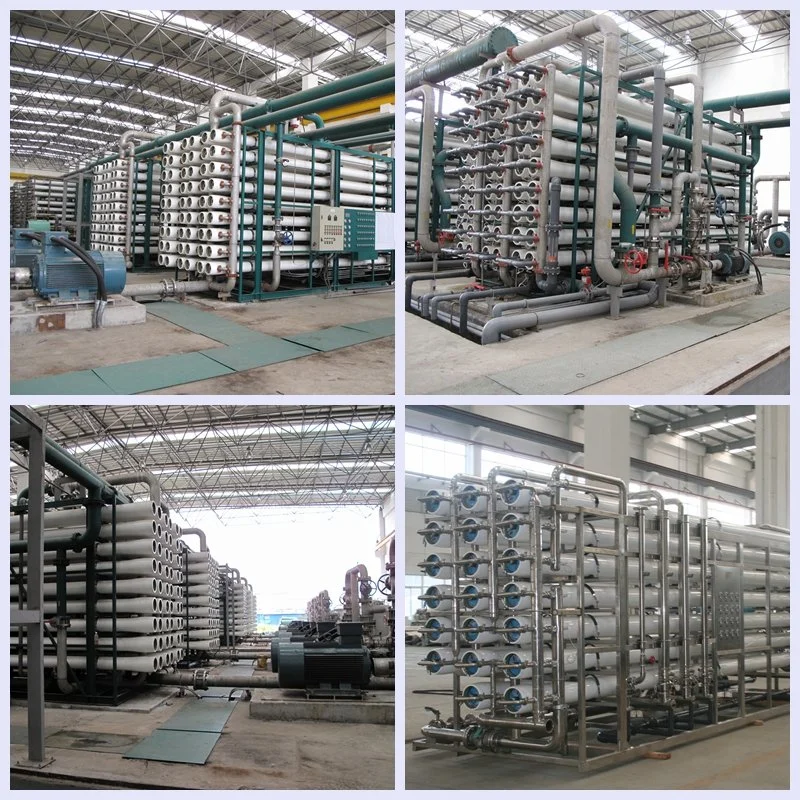 Machine Part :
Multi-media filter
The multi-media filter is widely used in drinking water treatment to remove different types of particles, such as suspended solids (turbidity), colloidal compounds and etc, ensuring the filtered water's TDS is less than 5. This process will reduce the load on the back-end fine filters.
Active Carbon filter
The active-carbon filter is the key device, commonly used for removal of organic substance and
heavy metal element, suspended solids, residual chlorine and etc. It can effectively reduce the level of COD and improve the taste of water. The system is a pressure filter. In the filter, the quartz and Coconut shell active carbon bed are employed. The activated carbon is equipped with vent valving at the highest point and a drain connection at the lowest point. The internal systems and components for each tank is constructed of frp material.
Water softener filter
Ion exchange resin is used in water softening system for Ca+,Mg+ and other cation exchange . To prevent undissolved salt from depositing in the surface of reverse osmosis membrane ,the resin which ensures well permeable ability of membrane module after it works a long time and extends lifetime of membranes , enhances quality stability of ro purified water . Water softener is vertical structure which use frp material , produced as vessel standard, designed pressure for 8kg/cm2 that valve is used for full-automatic salt regeneration .
Security filter ( Cartridge Filters)
The security filter is most commonly used for treat water. The whole system adopts one set of stainless filter. There are 3 pieces of polypropylene in every 5μ filter cartridges, filtering the vast majority of particles in the water, which eases the load of RO membrane. This process of filtration benefits to the filter cartridge and prolongs its lifetime in the system.
This apparatus contains filtration component and stainless support layers. The support layer is made of stainless steel 304, with the advantages of compact structure, beautiful shape, high flux, good filtration accuracy and etc. This apparatus is fitted with air drain valve and bottom air drain valve and side drain valve.
Reverse Osmosis Modules( RO)
RO system is key part for the water treatment system, which is widely used to make the pure water and drinking water. RO membrane removes many types of large molecules and ions from solutions by applying pressure to the solution when it is on one side of a selective membrane. The result is that the solute such as iron, Virus, bacteria and solids is retained on the pressurized side of the membrane and the pure solvent is allowed to pass to the other side.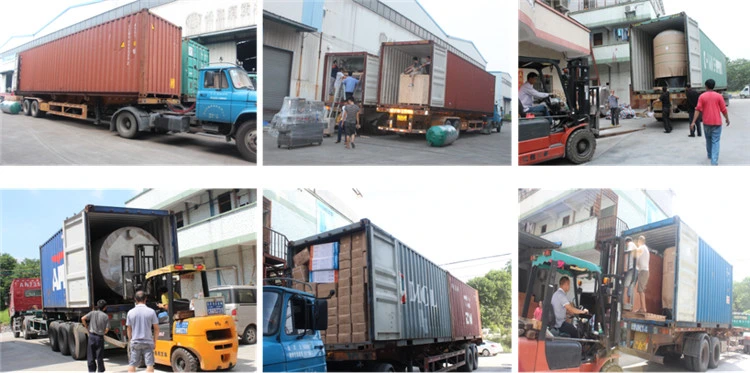 Packing and shipping
Packed in carton case and wooden box.
Delivery: Negotiation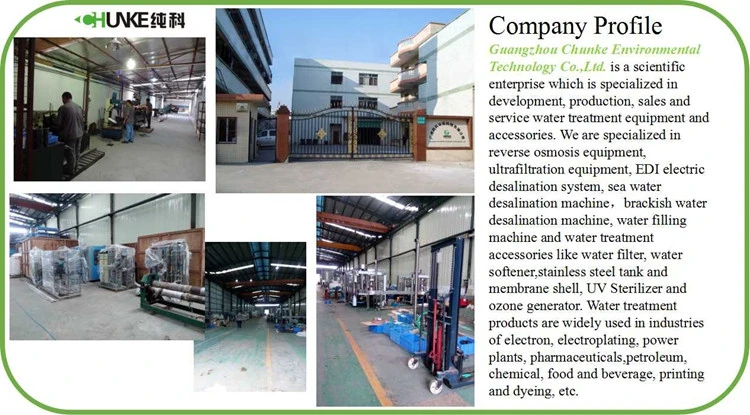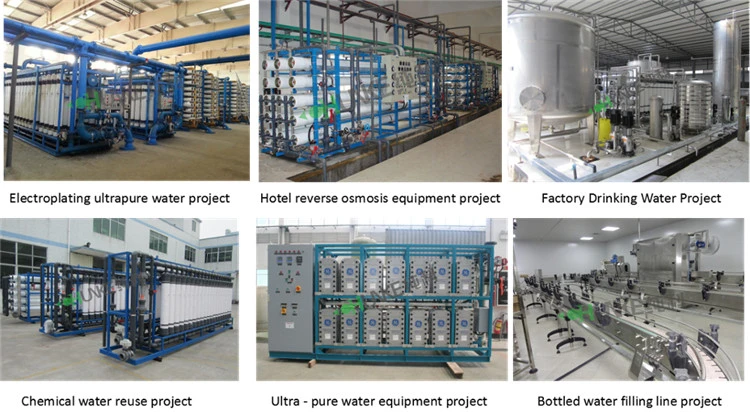 About our company
Guangzhou Chunke Environmental Technology Co., Ltd is a scientific enterpruise, which is specialized in water treatment equipment and accessories of research and development, production, sales and service.
Production and management: Cartridge filter, bag filter, mechanical filter, lon Exchanger, Imitation FRP barrels, ozone mixing tower, sterile water tank, stainless steel membrane shells, hollow-fiber mambrane, ultraviolet radiation sterialization device, ozone generator, and water treatment equipment and so on.