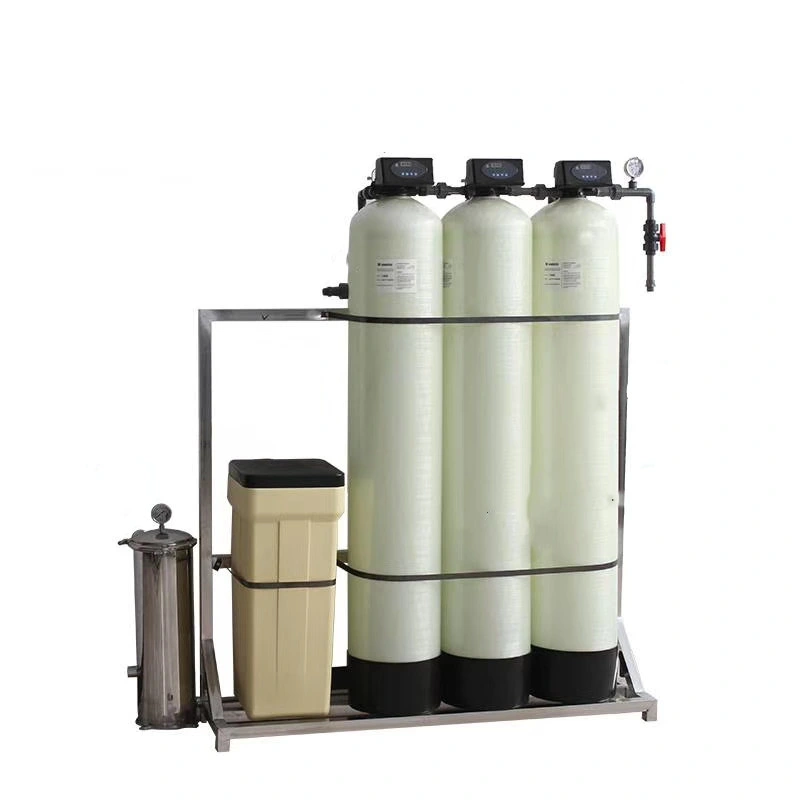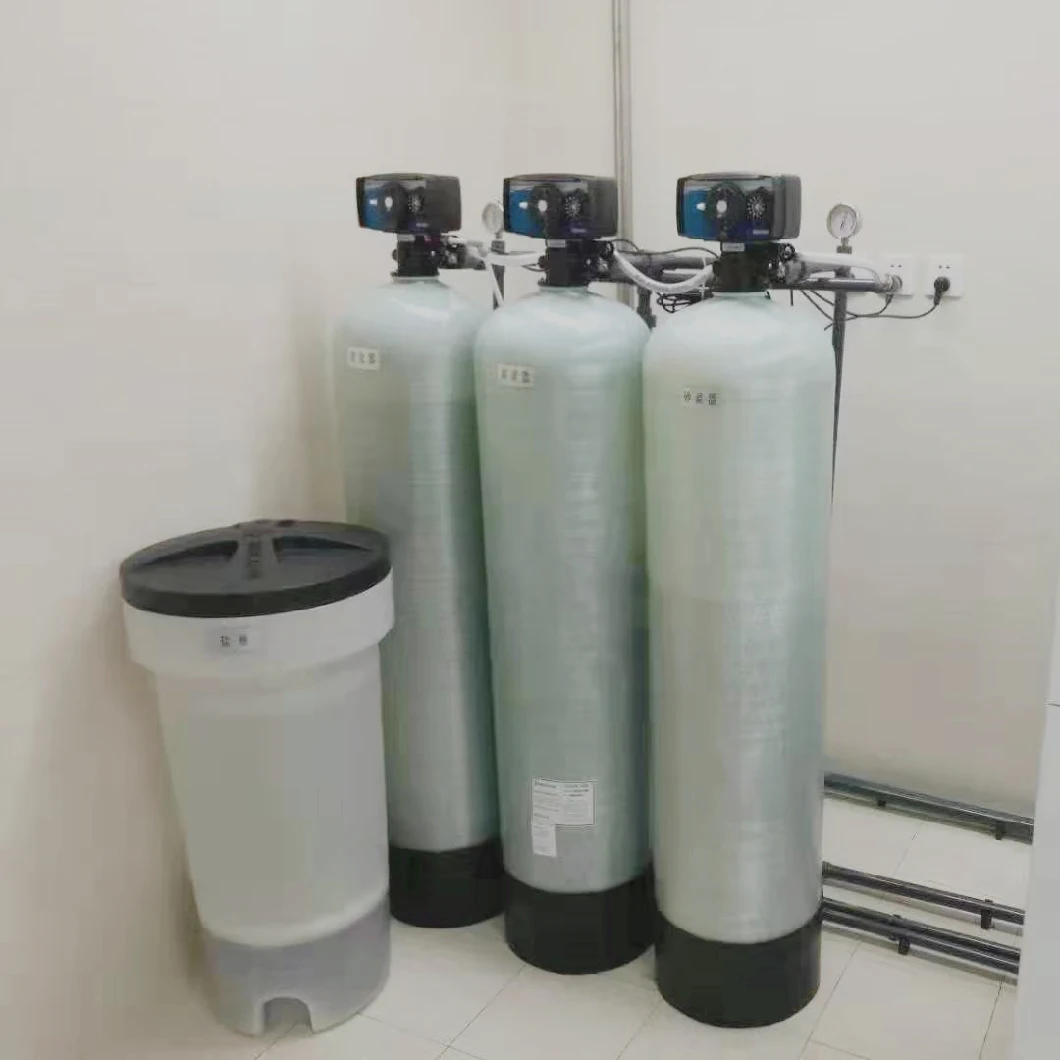 Basic parts:
FRP Tank 3pcs( Stainless Steel)
Control valve 3pcs
Salt tank 1pcs
pressure gage 2pcs
flowmeter 1pcs
tube ,some

We provide 1-5ton/hour skit equipment, all parts are pre-installed on the skit.
for larger capacity water softener, installation on site is more suitable.

Introduction
Three stage water softener(with pre-filtration unit)
First stage multi-media filter, usually sand filter, used to remove sediment, rust, colloid and suspended matter in water;
Second level activated carbon filter, used to remove pigment, odor, biochemical organic matter, reduce residual chlorine and pesticide pollution in water;
The third stage of softening filter is used to remove calcium and magnesium plasma from the water to reduce the hardness of the water.


Technical parameters of industrial softening water equipment
Inlet pressure: 0.2-0.5mpa
Hardness of raw water: less than 12mmol/L
Outlet water hardness: less than 0.03mmol/L
Salt content of raw water: less than 1000mmol/L


Stage 1,Stage 2, the main operation is, operation and backwash, can be manual or automatic, set the operation time, backwash operation.
stage 3, the main operations are: operation, backwash, salt absorption, regeneration, fast flushing, automatic operation of the system.
The daily water consumption of a single tap is 1.3 cubic meters per hour. (340 gallons/hour)


one stage water softener(without pre-filteration unit)